Step into the future of footwear with Glue. Where material science, comfort, durability, and sustainability take center stage. Learn from the best in the business, exchange ideas, and connect with a global community. Glue brings together the brightest minds in footwear to discuss the industry's latest trends and challenges, and revolutionize the future of footwear. The conference aims to bring together experts, researchers, engineers, and manufacturers to discuss the latest trends and challenges in the footwear industry and to shape the future of footwear.
Schedule
Thursday, July 20, 2023
at Wacom (PST)

Check In
9:30AM

Opening Remarks
10:00AM

Michael DiTullo
10:30AM

Anthony Saul Lopez
1:30PM

Gemo Wong
2:45PM

Closing Remarks
3:45PM

Networking Event
4:00–6:00PM

Friday, July 21, 2023
at Autodesk (PST)

Check In
9:00AM

Samantha Noyes
9:45AM

Aaron Powers
11:00AM

Ashley Comeaux
2:00PM

Closing Remarks
3:00PM

Networking Event
3:30–5:30PM
Portland

It's easy to see how Portland's proximity to steep mountain ranges, lakes and rivers, the ocean, and pristine desert helped to fuel the local outdoor sports culture. But what really catapulted this Pacific Northwest gem into the performance shoe spotlight is the rising stars of talented creators, inventors, and sportswear designers that are so prevalent in Oregon—a perfectly curated culture that has drawn some of America's biggest shoe manufacturers.

Portland may be known for its quirky residents, but it's also distinguished itself as a creatively thriving center of talented, ingenious individuals. And with the rise in popularity of the sports sector, the number of shoe designers has skyrocketed— many coming straight out of local universities in the region. The University of Oregon's Portland extension offers a Sports Product Management program, where students learn how to create sports apparel, footwear, and equipment from start to finish. Pensole Footwear Design Academy—co-founded by former Air Jordan designer D'Wayne Edwards—teaches everything in the footwear design process from inspiration and design to prototyping, business, marketing, and branding. From architecture to design, talent in the city has steadily risen over the years, and shoe companies are taking notice.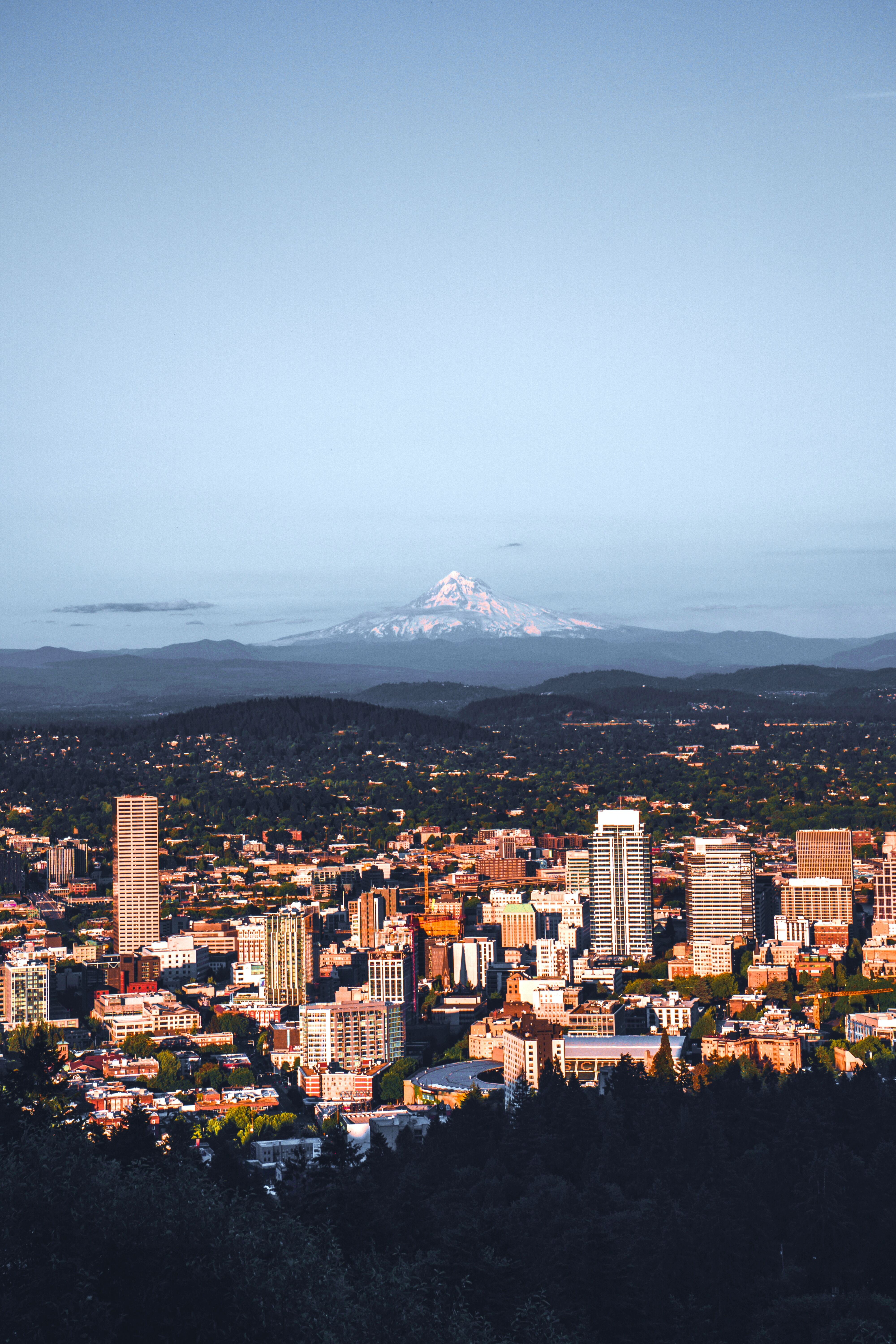 Autodesk
221 SE Ankeny St, Portland, OR 97214

Autodesk's office in Portland occupies a 60,000 square foot historic timber structure, reflecting the company's "Make Anything" ethos. This office celebrates local artists and craftsmanship in its wood-infused interior, providing a workplace that embodies the unique cultural richness and idiosyncrasies of the city, once nicknamed Stumptown.
Wacom
1455 NW Irving St, Portland, OR 97209

The Wacom Experience Center in Portland, also known as WacomXPDX, serves as a communal space for the creative, tech, and startup scenes in Portland, USA. They function as a hub of innovation, welcoming and facilitating creators from all sectors and proficiency levels. This is the venue for our events, panel discussions, and workshops centered around an array of topics relating to creativity, technology, and more. They are accessible to the public and welcome anyone aiming to enhance their creative skills.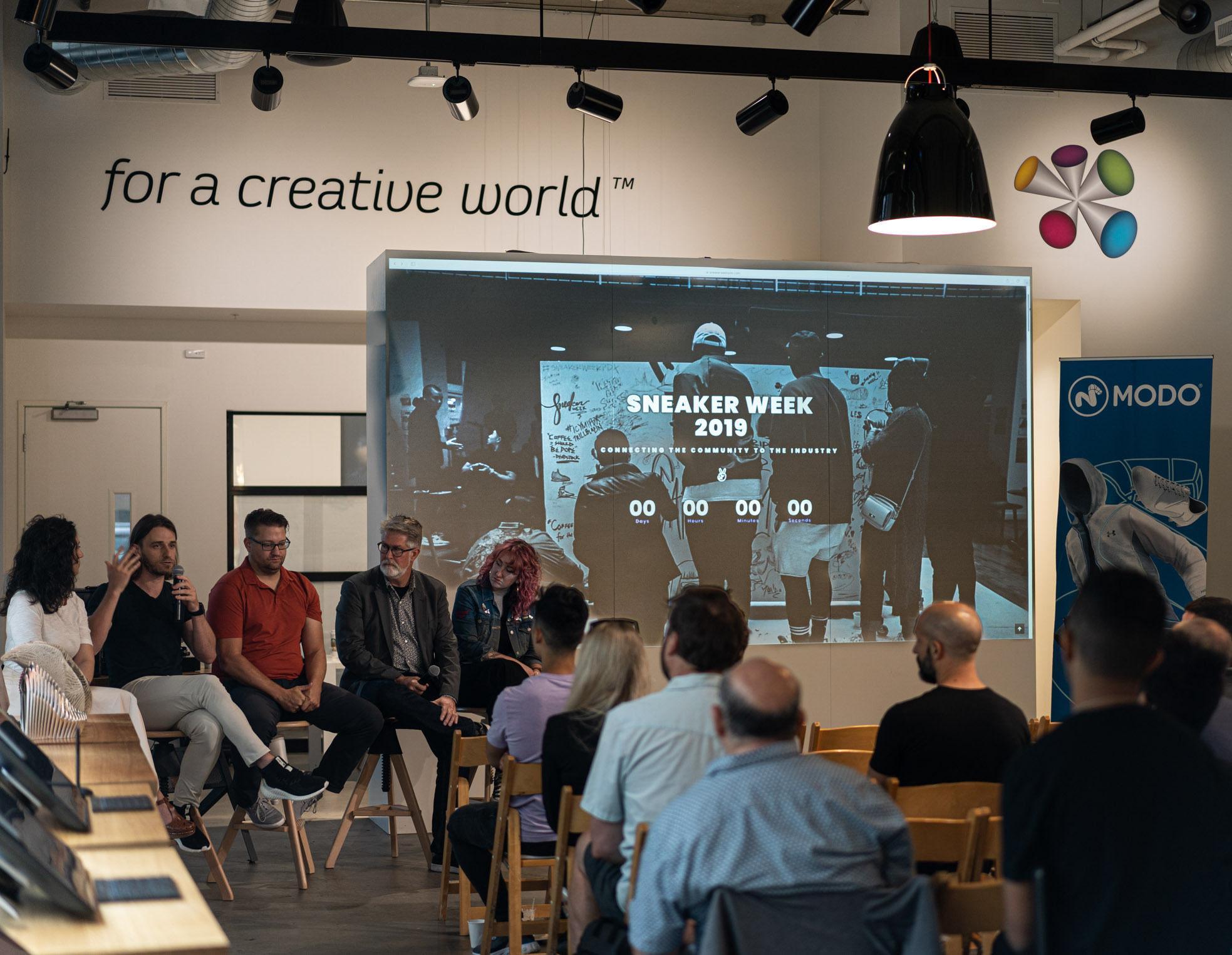 FAQ
How do I get around Portland?
Within the city of Portland, you can find a variety of ways to get around efficiently. Below is a list of options, from train, ride service, and biking.

Rideshare & Rental

Public Transit to Autodesk (221 SE Ankeny St, Portland, OR 97214)

Portland Street Car — A Loop
Portland Street Car — B Loop (Corner of SE Grand & Burnside)
Public Transit to Wacom (1455 NW Irving St, Portland, OR 97209)

Portland Streetcar - NS Line
Portland Street Car — B Loop
What should I bring to check in?
When checking in, please ensure to carry a valid form of identification, such as an ID card.

What should I bring to the workshops?
Each day of the workshops, beyond your basic items like your phone, wallet, and accommodation keys, feel free to bring something for note-taking. We advise keeping your belongings minimal as you'll be on the move.


External battery charger & cord
Refillable water bottle
Snacks for the journey
Is food going to be provided?
We won't be providing food at the conference, so attendees will need to arrange their own meals. Fortunately, our conference venues are located in the vibrant Pearl District and East Portland, where you'll find a diverse selection of eateries, coffee shops, and bakeries. Check out the link below to discover various dining options at different price points, conveniently located near our conference site.
Where's the networking event?

Advanced Design has arranged a series of afterparties for you to enjoy on July 20 at Wacom and July 21 at Autodesk. We invite all attendees to join us. These networking events will last for 3 hours and we'll be providing beverages and soft drinks. After the day's conference, you'll have ample time to grab dinner before returning for some fun, games, and networking!
What do I do if an attendee is harassing me or another person?
Should you witness any breach of our Conference Code of Conduct, please report it to the conference organizers without delay. Anyone found violating these guidelines will be promptly removed from the conference. You can review our Code of Conduct here. We highly value the wellbeing of our attendees and urge you to speak up if you notice anything concerning.
Regarding COVID-19
Your health and wellbeing are of utmost importance to us, and we are committed to mitigating the spread of illnesses such as COVID-19. We suggest but do not mandate the use of masks for indoor events like workshops, lectures, and panels. If you're experiencing symptoms like a fever, cold, or flu, we kindly ask you to remain at home for your safety and that of others.
Conference Conduct & Accessibility
Before attending, all participants must familiarize themselves with Glue's Code of Conduct to help ensure a positive conference atmosphere. We also invite you to check out our accessibility statement. We've ensured that all our chosen locations for workshops and lectures comply with ADA standards. For more information, you can find details
here
.