An annual design conference built to support and bridge creatives globally.
SquareOne Regular
SquareOne Single Day

Celebrating the 5th year anniversary of the first SquareOne conference, this year's event will revolve around the theme of Connect. AD was founded upon building connections between designers, and after two years of remote working, learning, and living, there's nothing we crave more than to connect once more face-to-face. This year's SquareOne will push Connect to the next level: featuring talks and panels from industry leaders, opportunities for networking, all nestled in the heart of Chicago's energetic and internationally-renowned, Fulton Market.
Schedule
Wednesday, October 5, 2022

SquareOne Kickoff
5:00PM at
TEAMS
Back in the Loop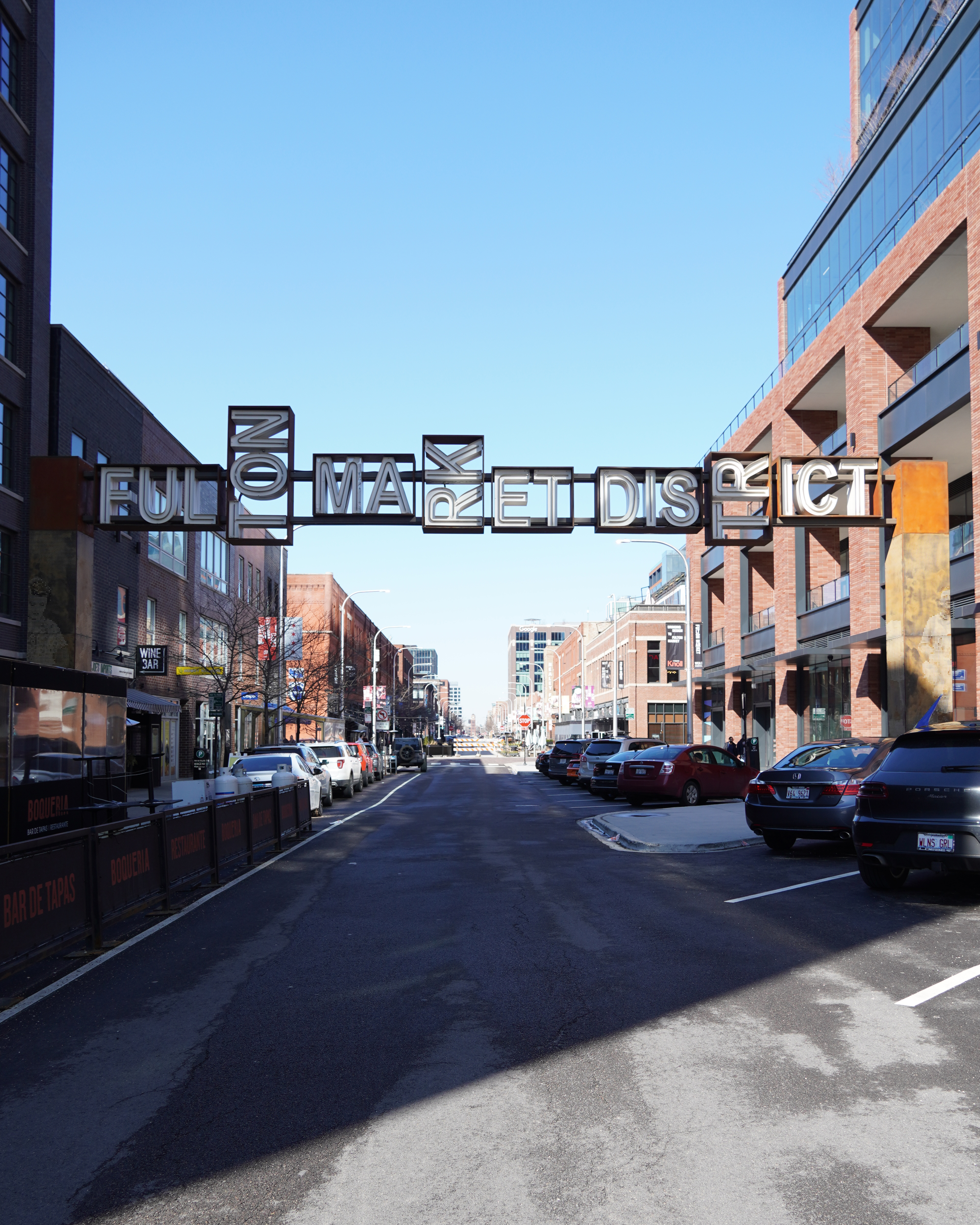 This year's SquareOne will be set in the heart of Chicago's energetic Fulton Market. A confluence of Chicago's finest gastronomy, international businesses, design brands and studios. Fulton Market is the perfect place to gain inspiration and see the best the city has to offer—steps from convenient public transit to the rest of the city.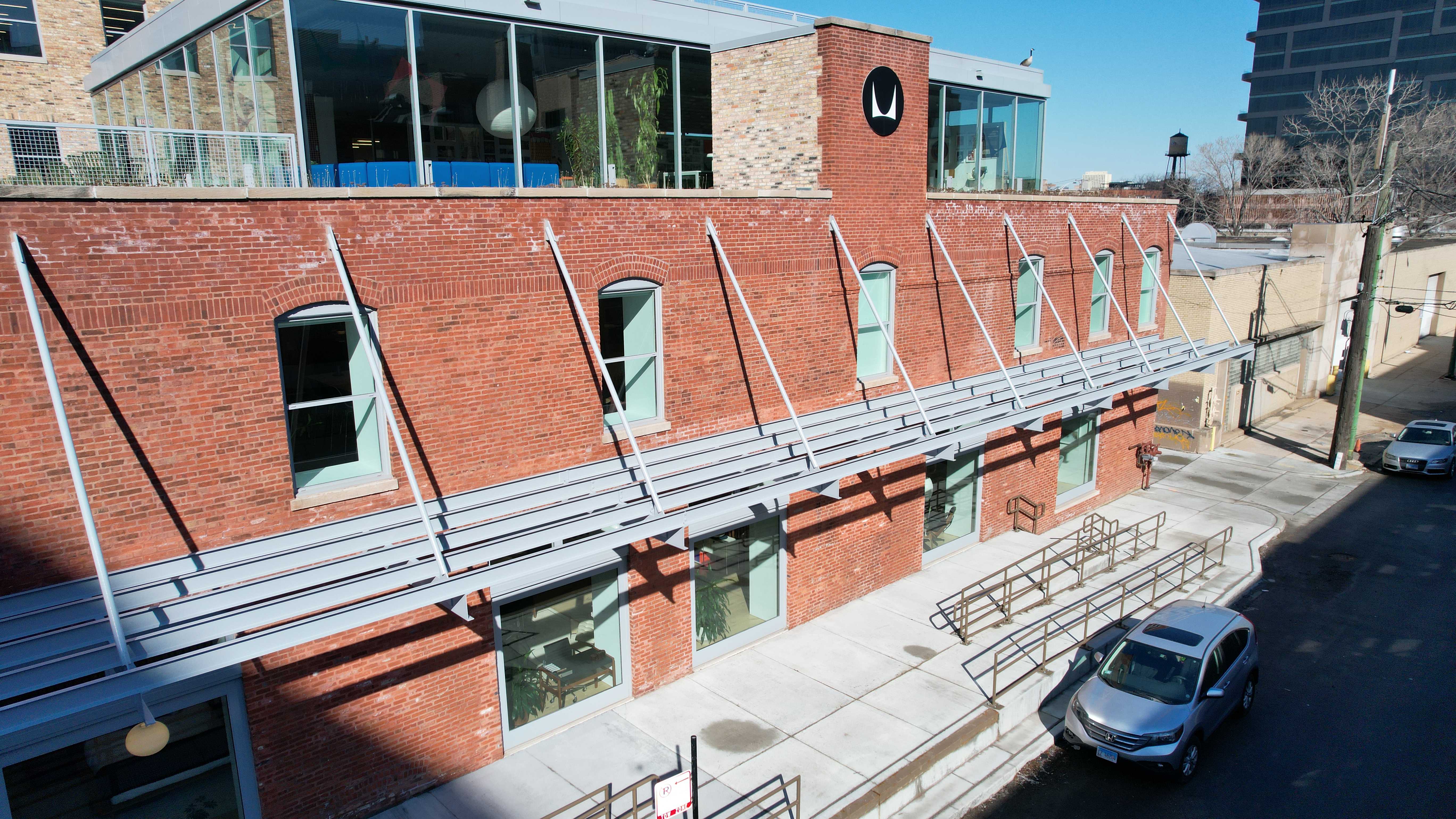 Welcome to Herman Miller at Fulton Market. Our new landmarked building lives in Chicago's burgeoning hub for design—ideal for a space unlike anything we've featured before. Home to four floors of showrooms featuring Herman Miller, Geiger, Maharam, CBS, and MAARS, as well as a ground-level retail floor housing Design Within Reach, HAY, and the Herman Miller seating store, there's something for everyone in this building—for work, home, or WFH.
Welcome to Knoll at Fulton Market. Our revitalized Fulton Market experience demonstrates the power of today's workplace ecosystem.
MINIMAL was founded in 2007 by Scott Wilson, former Nike Global Design Director and one of TIME magazine's and Fast Company's Most Influential Designers. Recipient of the Smithsonian Cooper-Hewitt National Design Award, an honor bestowed on the top designer in the country, he and his team of award-winning, diversely talented design professionals are forever looking for opportunities to create new categories and elevate existing ones.
Located in the heart of Chicago's Fulton Market Innovation District, MINIMAL HQ features a 10K sq. ft. multiple bow-truss design studio, with dedicated project rooms and plenty of space + flexibility to accommodate our clients, startups and incubated brands.
FAQ
How do I get around Chicago?

Within the city of Chicago, you can find a variety of ways to get around efficiently. Below is a list of options, from train, ride service, and biking.
Rideshare & Rental
Public Transit
CTA Train — Green Line, Pink Line (Stops at Morgan & Clinton)
CTA Bus — 8 Halsted (North & South — Stops at Lake St.)

What should I bring to check in?
At check in, please be sure that you bring a valid I.D or legal form identification.
What should I bring to the workshops?

For each day of the workshops, after your essentials (i.e. phone, wallet, hotel/airbnb keys etc) you're welcome to take notes. We would also recommend that you carry light since you'll be on the road.
External battery charger & cord
Refillable water bottle
Snacks for the journey
Is food going to be provided?
Food will not be provided at the conference, and attendees will have to accommodate themselves for all meals. Our conference spaces are nestled in the heart of the Fulton Market; that offers a variety of food, coffee shops, and bakeries. See the link below to explore a range of food options at different price points that you can find right around the corner from our conference.
What if I'm late to a workshop?

Please be courteous to the time each workshop begins. If you are late, check in with the Advanced Design team member, and they'll point you to where you'll need to be. While entering the venue, please be respectful to the other attendees and quietly join.
What if I want to go to a workshop I didn't sign up for?
Don't do it! You will be turned away if you are not registered for that workshop — each venue has a space limitation that we've agreed to respect, and we highly recommend that you do not break this agreement.
Where's the afterparty?

Advanced Design has organized multiple afterparties on October 5th (welcome party), October 6th (Knoll) and October 7th (Herman Miller). All Attendees are welcome.
What do I do if an attendee is harassing me or another person?
If you see conference misconduct, immediately report it to conference organizers. Individuals who go against the Conference Code of Conduct will be expelled from the conference. You can find our Code of Conduct
here
. We take our attendees' concerns seriously. If you see something, say something.
Regarding COVID-19
We care about your health and wellbeing, as well as preventing the spread of infectious disease like COVID-19. Masks are required for indoor activities, such as workshops, lectures, and panels. Additionally, if you experience fever, cold, or flu-like symptoms we advise you to stay home.
Conference Conduct & Accessibility
SquareOne's Code of Conduct has information all attendees must review prior to attending in order to maintain a healthy conference environment. Attendees can also review our accessibility statement. All of our chosen venues for lectures and workshops are ADA compliant. You can read more
here
.
---
A 501(c)3 nonprofit organization.
Our EIN# is 82-1720724